Plastic ID cards protection
Plastic cards are superior to paper-based personal documents in terms of durability, resistance to mechanical stress and other influences, user comfort, computer processing and ability to carry biometric data. However, their producers also face some new challenges, especially in terms of anti-counterfeit protection.


OPTAGLIO has been a leading global provider and trusted partner for producers of plastic ID cards and passports. OPTAGLIO has developed a portfolio of products focused on this area and has patented several technologies.
POLYCARBONATE ID CARDS AND DRIVING LICENSES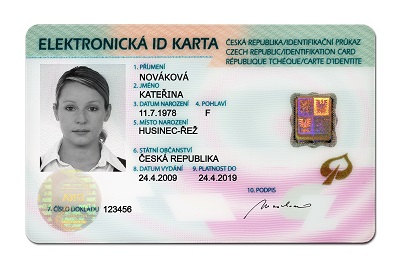 Polycarbonate cards
Polycarbonate is the most advanced material available for card production. It has exceptional durability, resistance, lamination abilities, personalization options and integration of security elements into the card. However, the card producers face several technical issues, especially if ultimate anti-counterfeit protection is a mission critical issue to them. How to add a security hologram to the card to reach absolute inseparability? How to ensure sufficient durability? How to meet optical quality requirements? More...
Cards from ordinary plastic materials
Economic cards need to be protected against forgery as strongly as any other card to guarantee the identity of a holder and to prevent loss of trust into its issuer. OPTAGLIO can offer reasonable solutions to producers of card from economic materials, such as PVC. These solutions are based on 20-year experience and leading edge technologies. More...