Holographic paper
Can you image that your product would be made from a material that cannot be imitated by any falsifier and that can be identified easily? Paper-based documents can be protected against imitation on the level of basic material. This level of security can be enhanced through adding more security elements.
For a production of holographic paper, microholograms are added into pulp for paper production. Microholograms are miniature metallic particles which seem like metallic dust to the naked eyes. However, they are of regular shape, with holographic surface and can include engraved letters. Read more.
Stamp, tax stamps, certificates, labels and other similar items can be protected with holographic paper.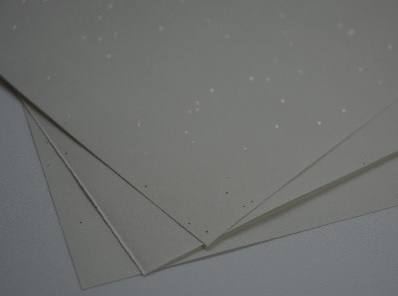 Even after the full destruction of a paper-based document, the microholograms stay intact...
Its application bring, among others, the following benefits:
HIGHER BARIEER AGAINST COUNTERFEITING. Microholograms cannot be imitated. Even if an attacker removed microholograms from another piece of a document, he would need to cover complete lifecycle of paper production.
EFFORTLESS APPLICATION. Holographic paper can be used as any other paper.
COMPELLING RESISTANCE. Even after the full destruction of a paper-based document by a water or another influence, the microholograms stay intact providing important input for forensic.
INHOUSE PRODUCTION POSSIBLE. OPTAGLIO delivers complete holographic paper, in partnership with a proven paper mill. However, it can also deliver packaged microholograms for in-house application into paper.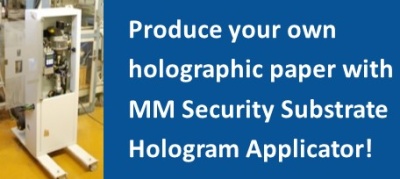 READ MORE
- STAMPS AND SECURITIES PROTECTION
- PRINTING
- EXPLANATION OF MICROHOLOGRAMS
- OVERLAY FOR PAPER-BASED DOCUMENTS