Security and background printing
Optaliglio is a partner of many leading security printers, plastic card producers and integrators. However, it also works with smaller organizations. If can offer comprehensive services from graphical design to printing, cutting and process finalization. Optaglio is equipped with state-of-art machinery and has contracts with leading global providers of security inks.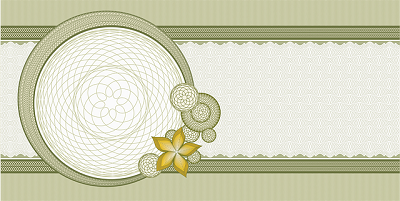 Optaglio's services cover:
Printing with fluorescent inks. The printed items are invisible under normal lighting. However, they can be seen under an ultraviolet light.
Printing by iridescent inks. De facto mandatory feature of banknotes and securities protection.
Printing by optically variable inks, which change their color depending on angle of coming light.
Printing of magnetic inks with microscopic iron parts enabling machine reading and thus automated checking genuineness.
Water based inks printing focused especially on food industry and other markets with health protection requirements.
Wide format flexo printing up to 670 mm to deliver full service, including background printing and decrease cost of small format document production, especially thanks to Optaglio's ability of extremely exact cutting.
Process finalization, including cutting, sheeting, lamination, hacking out etc.
We are proud of our reputation of a reliable provider with high ability to adapt to our clients' production processes.
READ MORE
- STAMPS AND SECURITIES PROTECTION
- OPTAGLIO'S UNIQUE VISUAL EFFECTS
- HOLOGRAPHIC STRIPES FOR FULL PROTECTION AT A FRACTION OF COSTS
- HOLOGRAPHIC LABELS: COUNTERFEIT PROOF SEAL WITH A LUXURY APPEARANCE