News
2018-06-27 10:45:05
Optalio integrates laser and e-beam
Optaglio has introduced its first holograms created with a combination of technologies, applied separately so far. Combination of technologies should prevent counterfeiters from easy identification what measures were used for hologram creation. It is a part of long-term Optaglio effort to keep holograms the most secure anti-counterfeit technology available.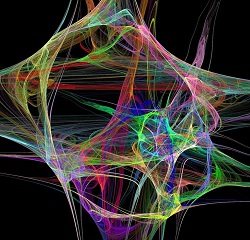 Optaglio applies a combination of technologies to the design of its current holograms to enhance or change some visual illusions and features. In the next phase of the project, focused graphical design for combined holograms will be created. The psychological laboratory will also be included to ensure that unique hologram features correspond to user abilities to identify them. Such comprehensive protection elements should be available by the end of this year.
Optaglio was founded in 1994 by a group of scientists from Czech Academy of Science. It has always been more a research organisation than a traditional manufacturer. In 2015, all Optaglio´s research and development activities were concentrated into Optaglio Labs in Lochovice, Czech Republic. During the last year, technical research activities were supplemented by behaviour research laboratory and a systematic approach to hologram designing.
2018-05-04 15:55:48
Optaglio at SDW 2018 in London
On June 25 - 27, the British capital will attract representatives of governments, law enforcement units, forensic experts.. and everybody who may be interested in authentication backed by physical trusted documents resistant against counterfeiting. Optaglio´s experts will be also involved.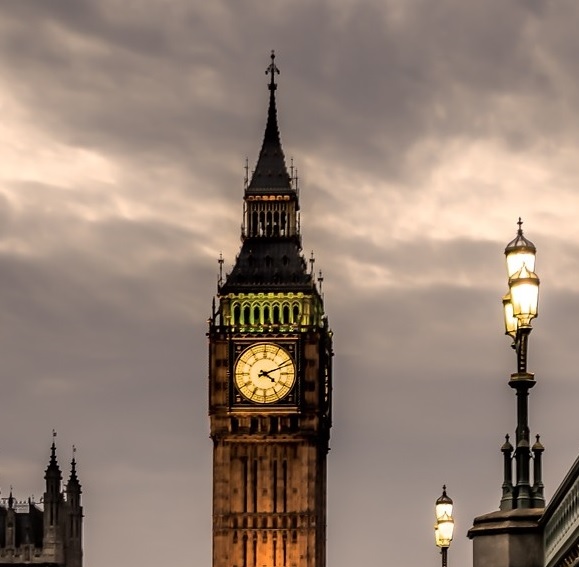 Most of Optaglio´s participation will be focused on technologies and products for polycarbonate ID cards protection. Optaglio OVMesh family of products is the only solution for integration of holograms into polycarbonate without any heterogenous adhesive. A new generation of microholograms will be shown as well.
Optaglio´s experts will be also ready to discuss innovative concepts, latest research results of Optaglio Labs and mainly focus on people. This concept, promoted by Optaglio, means that the architecture of the document and its lifecycle should be based on knowledge of inspectors, their abilities, motivation etc.
You can find Optaglio at stand M27 in QEII Centre.
2018-03-29 09:06:28
Optaglio in Dubai mainly about ID documents
Optaglio is going to participate in Cards and Payments the Middle East on May 15-16th in Dubai. Its consultants and experts are going to join discussions and show new products. Beside holograms with extremely high resolution and transparent solutions for chip protection, it will be innovated Optaglio OVMesh for polycarbonate cards and microholograms.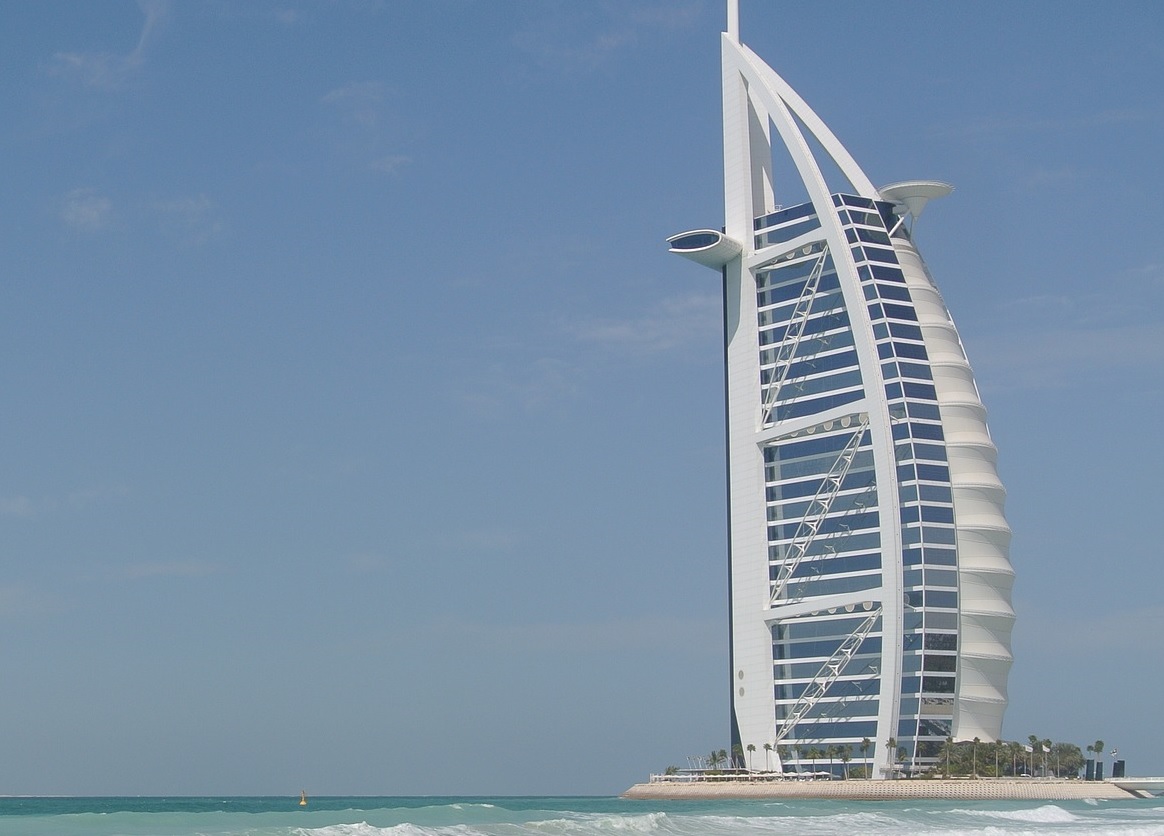 Unique patented solution OVMesh enables full integration of hologram into polycarbonate card as a single seamless unit. During card lamination, melted polycarbonate flows through spaces in the hologram. No heterogeneous adhesive is applied.
Microholograms are tiny nickel particles that appear like metallic dust to a naked eye. Under the higher resolution, regular shape, engraved letters and holographic cover can be seen. The technology enables placing of the full hologram with all visual effects on each grain.
Cards and Payments the Middle East is the most significant Middle East's largest smart card, payment and identification show every year, with the participation of governments, law enforcement units, banks, telecoms etc. Payments, their protection against frauds and personal authentication are expected to be key topics at the meeting.
You can meet Optaglio´s experts and see the latest innovations at D85 stand.
2018-02-12 12:22:47
Optaglio´s expert will lecture top security directors and experts
The programme committee of IS2 conference selected a presentation of Libor Šustr, Optaglio´s senior technical manager, into the main program of the conference. IS2 will take place in May in Prague. It is broadly accepted as highly prestigious events and attracts VIP personalities from global security arena, including senior managers of Europol, U.S. Army, Czech National Bank etc.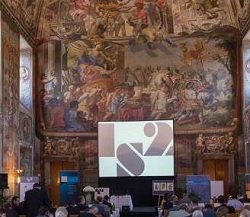 In his presentation, Libor will focus on "what you own" factor in authentication. He will explain the model of comprehensive authentication, covering people, articles (cards, tokens etc.), inspectors, information systems and processes. Most frequent attacks and possible defence will be discussed as well.
More information about Optaglio´s consulting competencies.
2017-12-14 10:49:51
Microholograms protect millions of drug packets
Optaglio delivers anti-counterfeit protection for more than 10 million drug packets in Q4 2017, mostly technologies for covert (hidden) or forensic protection to supplement visible elements. The company thus helps to identify even those fakes, which already overcame the basic protective barrier and got into the supply chain.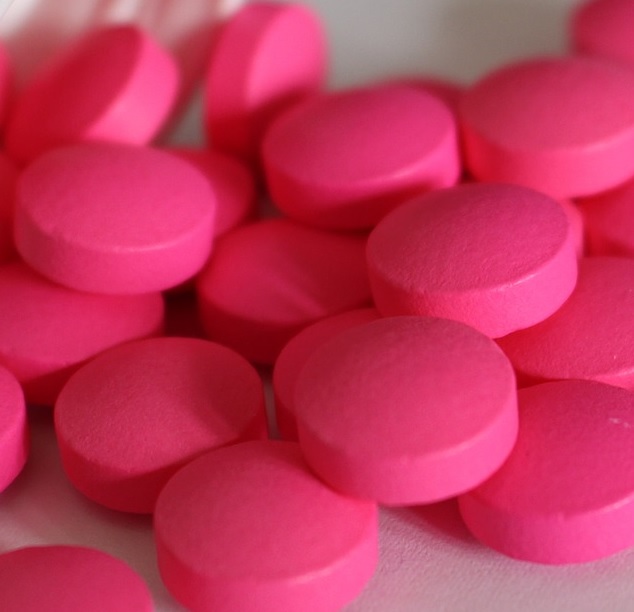 "It is great news for patients and awful news for counterfeiters. Even if they succeed in imitation of a basic protection element, other inspection levels are still available," explains Tomas Karensky, senior research manager in Optaglio. "Usual technological race between defenders and attackers is thus eliminated. If the attacker overcomes the first level of defence, he or she does not know whether the packaging includes other security features. It makes their situation pretty difficult."
2017-12-06 14:30:06
Protection of integrity of paper documents
Optaglio, the global leader in high-resolution security holograms, launched a solution for "locking" paper against any changes and amendments. It is a reflection of a growing market interest in confidential paper-based archiving of contracts, protocols, reports, minutes and other documents.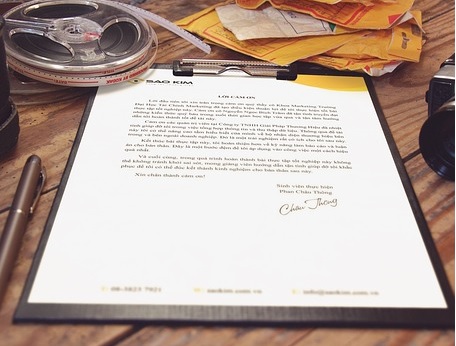 This area has been underestimated until now because it was widely believed that a massive move towards trusted digital documents would come. However, growing distrust in impenetrability of digital certificates and a large number of successful hacker attacks against confidentiality of storages motivate some organisations to look at opposite direction. They need to ensure integrity, confidentiality and availability of paper-based documents, which leads to requirements on advanced in-house storing.
2017-11-10 11:53:58
Optaglio at Trustech in Cannes
Trustech conference and exhibition, an annual meeting of experts and managers, focused on identity technologies, trusted documents, payment solutions and fraud protection, will take place on November 28 – 30 in Cannes, France. Optaglio is going to participate.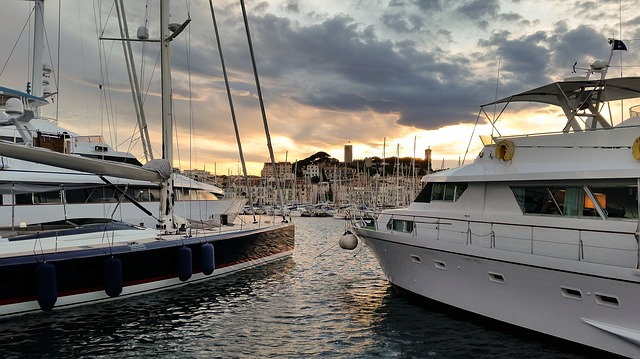 The company will introduce its proven products, including those that are accepted as the most advanced available solutions. It will also show the latest innovations. "Enthusiasm for biometrics and illusions about electronic only solutions still exist. However, the foresighted understand the key role of overall risk management concept, not just technological toys. At the end of the day, it is clear that user needs to have physical proof of their identity, any other solution is too risky. Optaglio can help through products and competencies in ID documents protection, ID projects architecture and general trends. We, therefore, welcome this opportunity to influence the market," says Petr Hampl from Optaglio. "For colleagues from Optaglio Labs and Optaglio Consulting Practice, it is also an opportunity to talk to experts across industries and regions to broaden their view."
Optaglio´s portfolio includes unbeatable solutions for polycarbonate cards protection. Optaglio also enables clients and partners to produce documents from protected substances with microholograms inside, implementing a further level of protection. Another Optaglio´s solution allows checking genuineness by comparing against a centralized database, without a need to transfer of personal data. Latest innovations, such as holograms with extremely high-resolution holograms and solution for protection against chip removal will be showed in Cannes as well.
Visit Optaglio stand at Palais 01 F 078.
2017-11-06 10:58:19
Optaglio focus on protecting chips in e-passports
Optaglio, the global leader in high-resolution security holograms, today announced a new solution focused on protecting chips in e-passports against removal and replacement. It is expected that high proportion of counterfeiting attacks will target chips with biometric data in foreseeable future.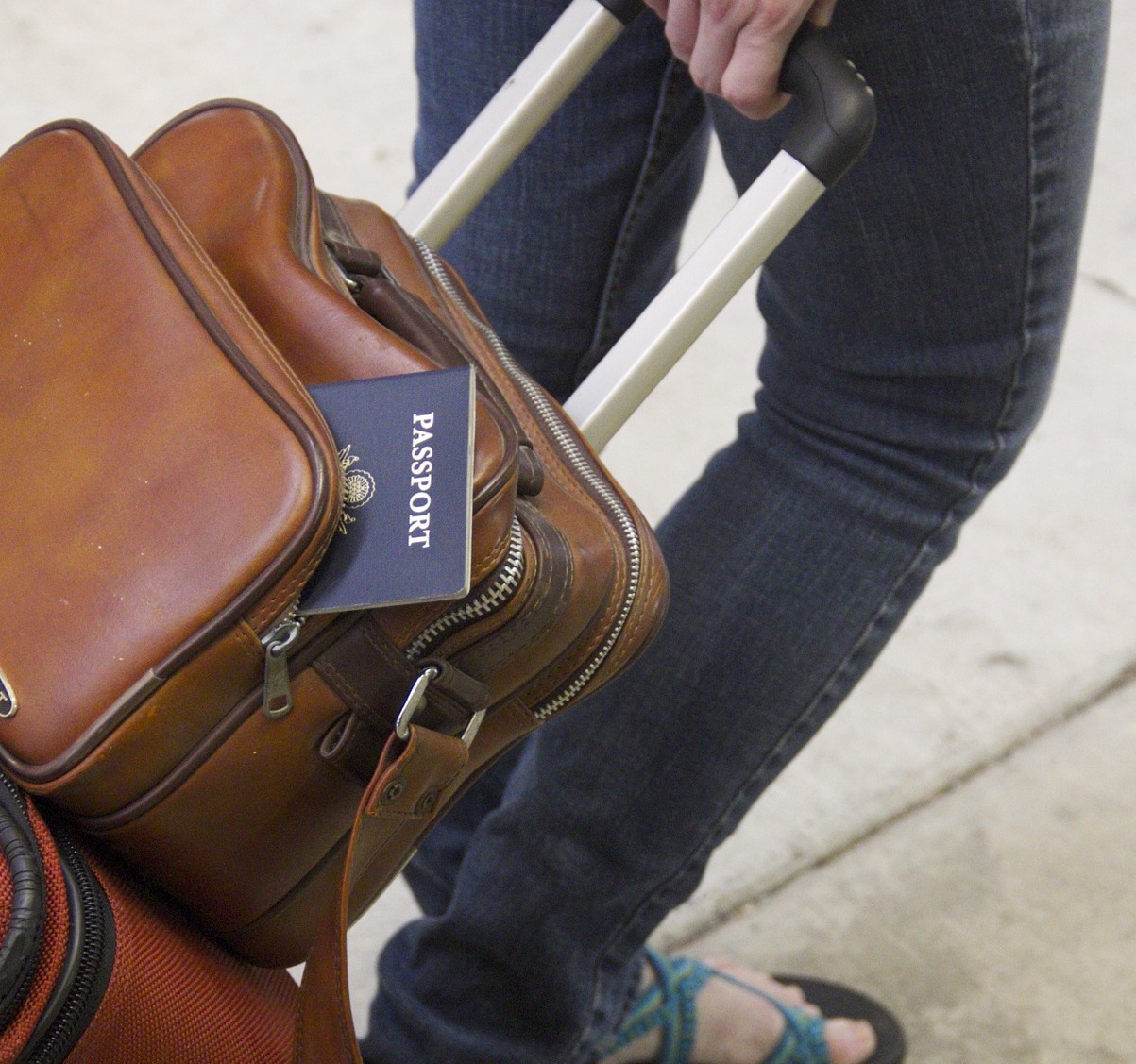 Personal and biometric data stored in a chip inside a document is a robust authentication tool. It supports all levels of machine reading up to automated e-gates. However, these chips are often targeted by counterfeiters, despite the fact that most document producers apply a kind of protection. "Our discussions with forensic laboratories experts confirm recent growth in attempts for chip replacement. Some five years ago, the attackers mostly tried to disable chips, but the e-gates force them to apply more sophisticated technologies," says Dr. Tomas Karensky, senior research manager in Optaglio.
2017-10-16 11:34:28
Optaglio technologies in China
Optaglio is going to take part in a prestigious meeting of representatives of central banks, ministries, law enforcement offices, security printing companies and other organizations with a strong focus on anti-counterfeit protection as a critical issue. Security Document Summit will take place on October 24 – 25 in China National Convention Center in Beijing.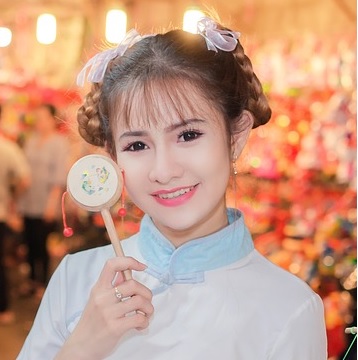 Optaglio will focus on its latest innovations and those portfolio segments where the company is the clear global leader. Client interest is expected mainly in polycarbonate cards protection, microholograms and OVImage solution for identification of individuals cards through comparing against a central database without a need for transfer of sensitive personal data over networks.
Optaglio technologies protect documents and products in more than 50 countries around the world. East Asian markets are very dynamic, extensive and with a strong interest in innovation.
2017-10-02 11:58:13
Produce your own holographic paper!
OPTAGLIO, the global leader in high-resolution security holograms, today announced market launch of the machines for the production of substances that include inspectional micro-particles. Clients are thus enabled to manufacture security paper on their own for the production of documents, stamps, revenue labels, guaranty certificates, anti-counterfeit packaging, etc.
"In the current generation of technologies, document or packaging is usually made from an unprotected material. Anti-counterfeit protection elements are integrated as the next step. We believe that it is better to start with protection at the very beginning, making items from substances that are impossible to buy and extremely difficult to imitate. Experience of our clients confirm that this attitude results in a stronger protection without the need for implementing more sophisticated production process," says Dr. Tomas Karensky, senior research manager in OPTAGLIO. "However, using of protected substances can hardly become a general standard as long as these materials are produced just by a few manufacturers in the world. It is critical that many companies can create their own protected material."
Find more information about MM Security Substrate Hologram Applicator.
2017-08-18 14:27:14
OPTAGLIO at Label Expo 2017
OPTAGLIO participates in conference and trade show Label Expo on September 25 – 28 in Bruxelles. This event is going to be the biggest world meeting of companies interested in packaging and graphic technologies. Of course, OPTAGLIO will focus on optical security protection against counterfeiting and tampering.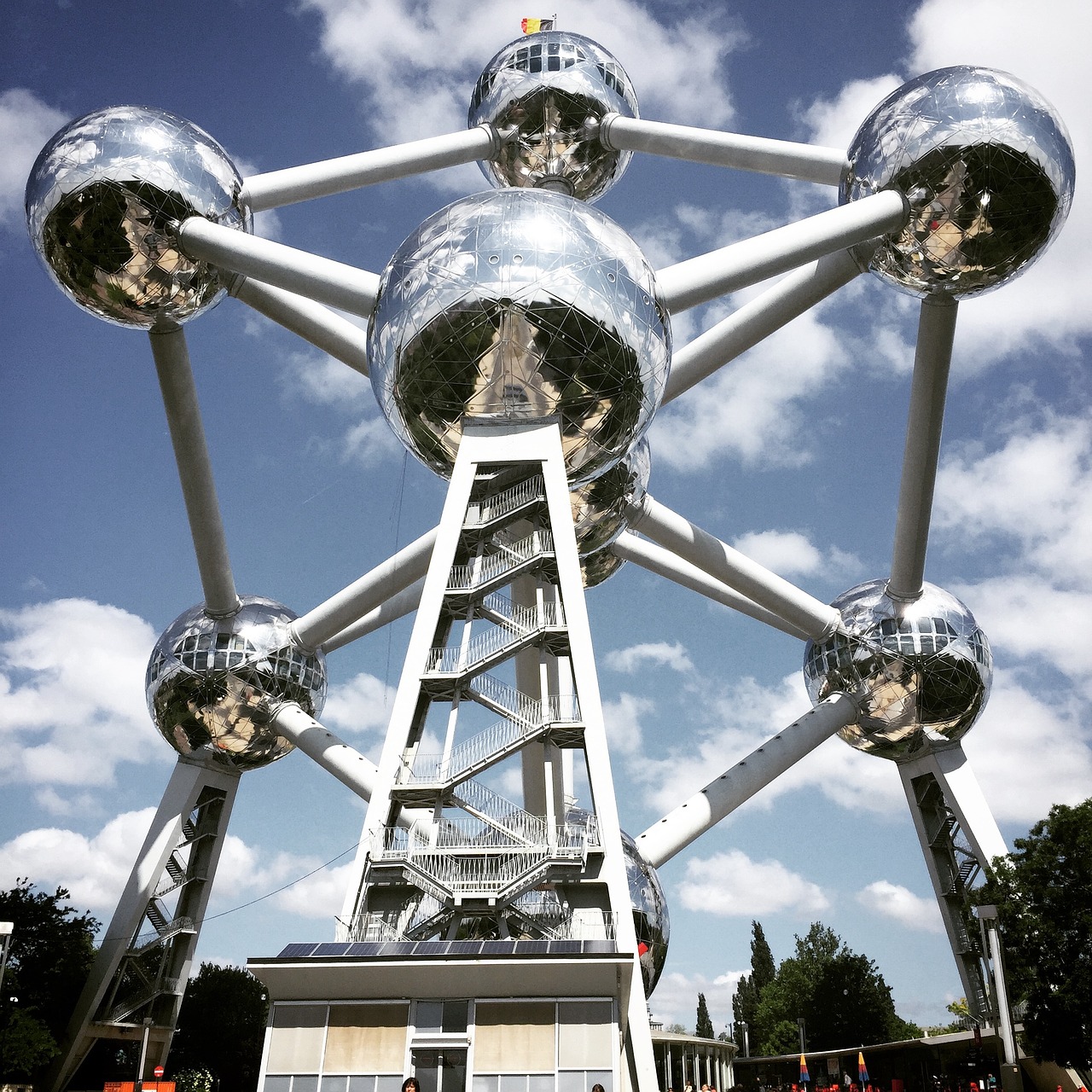 "Producers invest enormous resources into tracking systems. Such projects are useful but not sufficient. Counterfeiters manage to get their fakes into product chain again and again. A few days ago, media informed that counterfeited batteries were installed in handsets produced by a leading global provider of telephone equipment. Amazon is facing law suits. It is evident that it is necessary to protect goods or at least packaging. It is something we can help with. OPTAGLIO brings an unrivalled portfolio of technological products," said Libor Sustr, technical manager of OPTAGLIO.
At Label Expo, OPTAGLIO will demonstrate technologies that enable tracking substance (paper or plastic enriched with microholograms) and/or adding optical elements on the cover. Thanks to surgeon precision of cutting, OPTAGLIO can tailor economic solutions. Other products are focused on seals against the non-authorised opening, passwords covering and other special purposes.
2017-07-13 14:28:32
Anti-counterfeit protection for 20 million personal documents delivered in H1
Optaglio, the global leader in high-resolution security holograms, today announced it delivered security elements for 20 million polycarbonate ID cards, passports and driving licenses in the first half of this year. It means more than 30% growth in comparison with the same period of 2016. OPTAGLIO thus strengthened its position of a leader in polycarbonate focused solutions.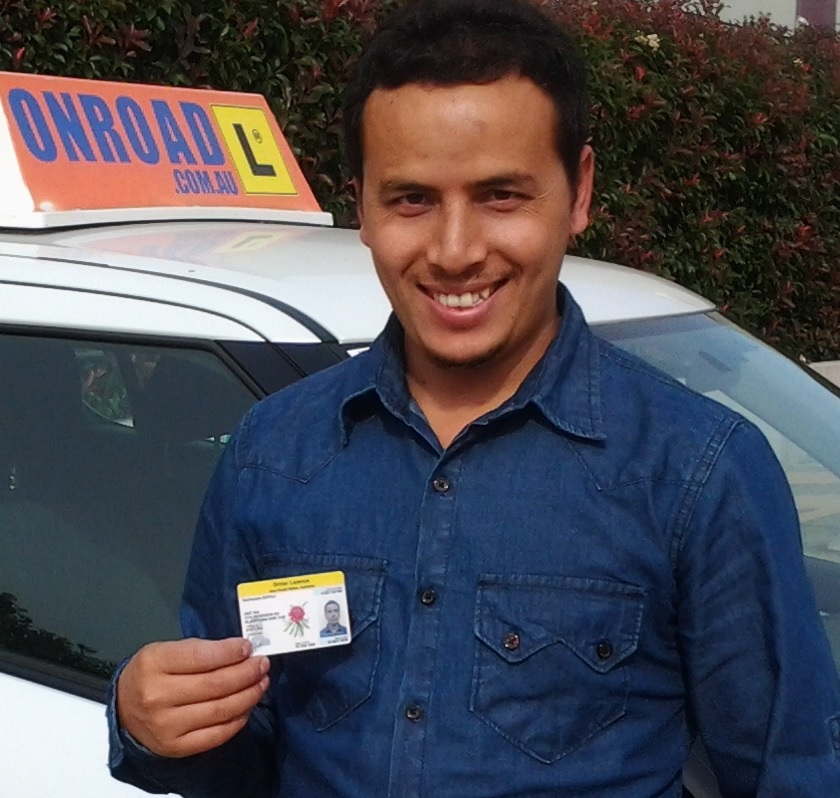 A trend towards polycarbonate documents with machine-readable biometric data now prevails around the world. More and more governments issue either polycarbonate cards or paper documents with polycarbonate page. Most of the market analysts say that up to 2022, only a few nations will insist on entirely paper-based documents.
2017-06-16 10:53:46
OPTAGLIO at SDW 2017 in London
The global leader in high-resolution e-beam lithography security holograms OPTAGLIO will be present at Security Document World exhibition (SDW 2017) on 27th – 28th June in Westminster, London.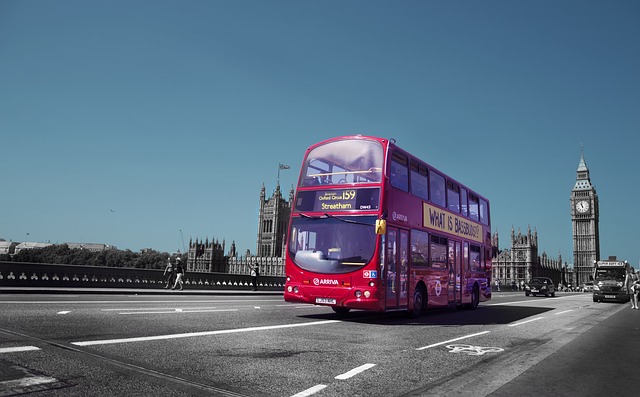 SDW is a world-leading conference and exhibition event providing a global showcase for next-generation human identity solutions, focusing on intrinsic document security and on the new cutting-edge secure infrastructure now required to produce and use these advanced documents in live situations.
On its stand, OPTAGLIO will show the latest innovations produced by OPTAGLIO LABS, mostly focused on polycarbonate ID cards anti-counterfeit protection. Products which have been already recognized as the market standard, as microholograms, will be demonstrated as well.
Free exposition is open from 27th 9 a.m. to 28th 5. p.m. OPTAGLIO´s stand is in the main hall, position M75.
2017-05-09 15:47:02
Government news about an OPTAGLIO´s innovation
OPTAGLIO is the global leader in e-beam lithography, using this technology mainly for document anticounterfeit protection. It also runs a consulting practice focused on document security and ID processes. However, OPTAGLIO Labs research occasionally results in an application of e-beam lithography in other sectors. It is the case also for the latest smart city application, informed Government Security News in their recent article.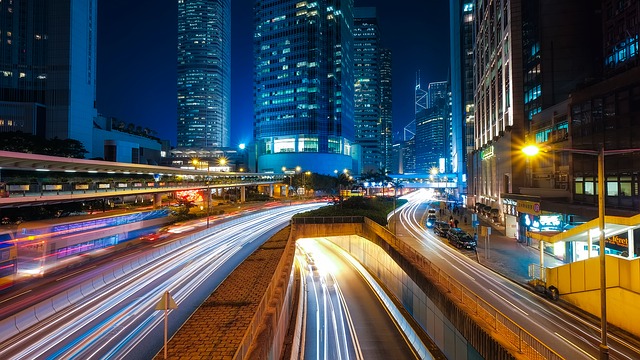 This article informs about smart traffic signs which can focus most of their luminance to a particular passage of a street. It is expected to accelerate drivers reaction and enhance traffic security.
Interactive traffic signing is an important feature of a smart city concept, says Government Security News. It can direct car streams and control their speed according to the momentary traffic density, environmental situation, schools timetable, shifts in factories, etc. This interactivity brings strong benefits but creates new demands on drivers. It will not be possible to rely on memory and knowledge of a place anymore. A smart sign with an ability to increase shining on a particular car at a particular moment can be very helpful.
This innovation is a product of OPTAGLIO research center in Lochovice, Czech Republic. It focuses on optical nanotechnologies, with the primary interest in anti-counterfeiting protection. Although this center has produced many product innovations and patents, an important part of activities is focused on scientific research. The culture and strategy of OPTAGLIO are still shaped by the fact that the company was founded by a group of scientists from Czech Academy of Science. Therefore the company has invested into research massively and cooperated with universities, mainly in areas of optics and document protection.
2017-03-15 12:28:26
OPTAGLIO transforms to a joint-stock company to accelerate its growth
LOCHOVICE (March 15, 2017) – OPTAGLIO, a provider of advanced security holograms and the global market leader in e-beam lithography, today announced it transformation into a joint-stock company. This change is to support the company's further growth, attracting investment and possibly also a future entrance of a stock exchange.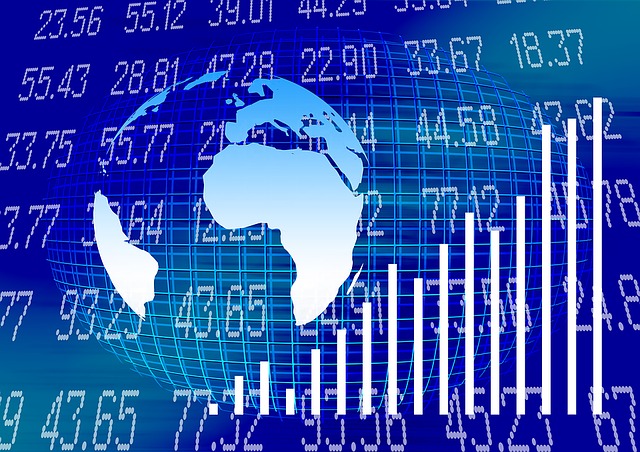 OPTAGLIO was founded in 1994 as Czech Holography, s.r.o. The company is now among key global players in security holograms and has no competition in some solution segments such as microholograms. OPTAGLIO's holograms are preferred especially in the markets where a very strong anti-counterfeit protection is mission critical issue: ID cards, passports, banknotes, securities and luxury brands. They are used in more than 50 countries around the world. During last several years, OPTAGLIO has significantly strengthened its position in fast-growing Indian and southeast Asia markets and has built a very strong position in passports and tax stamps.
2017-03-06 09:23:20
Interest in "document´s fingerprint" is growing
OPTAGLIO today announced several new negotiated contracts on its new product, OPTAGLIO OVImage which fully protects against counterfeiting and also enables to identify a particular document. The document can be identified even if it has been tampered.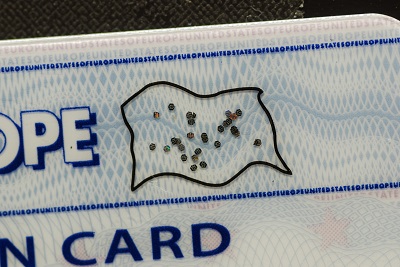 Security holograms are generally accepted as the strongest available anti-counterfeit protection measure. Imitation of advanced security holograms is impossible or close to impossible. However, the holograms offer no tools for particular documents identification. This limitation is based on the very basic principle of hologram production (mass production using the same master).
In spite of this, OPTAGLIO's researchers found a holographic solution for particular documents identification. It is based on microholograms, extremely small metallic particles of regular shape with a holographic surface. Seen by a naked eye, microholograms look as metallic dust. Under higher resolution, a complete hologram can be found on each "grain". OPTAGLIO has invented microholograms and has patented them.
OPTAGLIO OVImage product is based on random scattering of microholograms into a defined area of protected document such as ID card, passport, banknote, tax stamp etc. Microholograms are hot stamped on paper or sealed into plastic. Afterward, distribution of microholograms on a particular document is recorded into a database to enable identification of the document in future.
"Once a document has been created, even we in OPTAGLIO cannot imitate it," explains Igor Jermolajev, the research manager in OPTAGLIO. "Anti-counterfeit protection is normally based on reliable recognition of a protective element. With OPTAGLIO OVImage you can go even further. You can exactly identify from what passport was removed the abused element. You can say when the passport was issued, who was its holder, if its stealing was correctly reported etc."
Personal documents have their serial numbers but the falsifiers can tamper them. Identification based on an element that cannot be imitated thus brings a radical improvement in protection and forensic. This improvement is critical because weak points in document protection are often targeted by criminals and terrorist groups and because distrust towards some documents can impact their respectable owners.
We are delighted to say that reaction of the market confirms strong interested in very advanced anti-counterfeit solutions. Security issues prevent us from announcing particular clients and contracts but the import thing is that several countries will be able to identify particular documents in the near future," said the technical manager in OPTAGLIO Libor Šustr.
2017-02-06 14:06:02
Entire Moon on a space of a post stamp
Optaglio announced it has created a holographic map of the Moon on the space of only 5x5 centimeters. All craters, sees and other impart places, including locations of expedition landings, are depicted in detail. For viewing this Moon map, you need a microscope.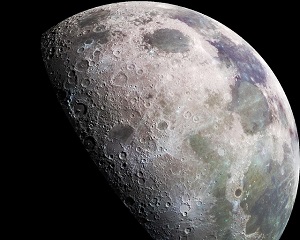 Creating this micromap, the company worked under 500 000 DPI resolution. Optaglio, the global leader in e-beam lithography, now can go up to 2,5 million DPI, which cannot be followed by anybody else. It is thus enabled to apply unique visual effects and to produce hologram, which are uncopiable simply because nobody else work under the same resolution.
In past, Optaglio had introduced roadmap of the Czech Republic, including street names, on the space of 4x2 centimeters.
2015-11-13 14:33:18
Cartes secure connexions

Optaglio will be actively taking part as exhibitor under the Stand 4G 054 at the largest global event bringing together the key decision makers from around the world from the payments, identification and mobility ecosystem.
This year's CARTES SECURE CONNEXIONS is expected to be with 400+ exhibitors and 20000+ attendees. The event gathers 3000 CEOs & General Managers, 675 financial institutions out of which 260 banks, 750 system integrators, 625 card manufacturers, 155 governmental bodies from 50 countries and 180 telecom operators.
Since 30 years, CARTES SECURE CONNEXIONS has been the world's leading secure-connections trade event at the intersection of finance, mobile, retail, government, identity and access, telecommunications, transportation and data security sectors.