News
Tailored solutions for your business
2017-02-06 14:06:02
Optaglio announced it has created a holographic map of the Moon on the space of only 5x5 centimeters. All craters, sees and other impart places, including locations of expedition landings, are depicted in detail. For viewing this Moon map, you need a microscope.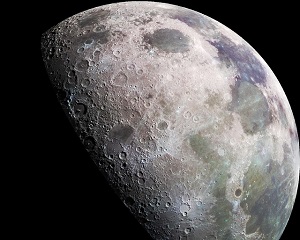 Creating this micromap, the company worked under 500 000 DPI resolution. Optaglio, the global leader in e-beam lithography, now can go up to 2,5 million DPI, which cannot be followed by anybody else. It is thus enabled to apply unique visual effects and to produce hologram, which are uncopiable simply because nobody else work under the same resolution.
In past, Optaglio had introduced roadmap of the Czech Republic, including street names, on the space of 4x2 centimeters.
More
2015-11-13 14:33:18

Optaglio will be actively taking part as exhibitor under the Stand 4G 054 at the largest global event bringing together the key decision makers from around the world from the payments, identification and mobility ecosystem.
This year's CARTES SECURE CONNEXIONS is expected to be with 400+ exhibitors and 20000+ attendees. The event gathers 3000 CEOs & General Managers, 675 financial institutions out of which 260 banks, 750 system integrators, 625 card manufacturers, 155 governmental bodies from 50 countries and 180 telecom operators.
Since 30 years, CARTES SECURE CONNEXIONS has been the world's leading secure-connections trade event at the intersection of finance, mobile, retail, government, identity and access, telecommunications, transportation and data security sectors.
More