People in OPTAGLIO
Optaglio Group operates in the United Kingdom and in the Czech Republic where research and production facilities are situated. We are building on a scientific and industrial tradition of a country, which has been among the most advanced parts of Europe since the Industrial revolution and where brands as Porsche, Škoda and Tesla originated.
OPTAGLIO team consists of local people and experts from the entire world. We are dedicated to attracting the very best scientists, technicians, and managers. We pay them appropriately. We offer broad opportunities for personal development. And we succeed in recruiting them.
Working together, we build a company culture based on innovation, responsibility, discipline and respect for hard work. We are thus able to integrate our leading edge technology into production processes of our clients and deliver the highest possible level of anti-counterfeit protection.
Job applicants can contact us here.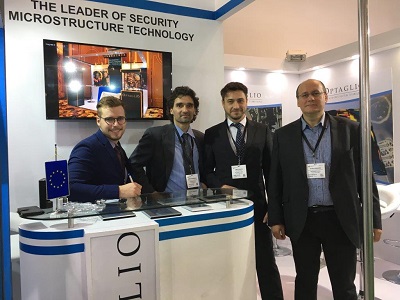 For more than 20 years, we have been in the forefront of development in optical protection of documents.